Need something custom made? Contact us now for a free quote on your headdress, hat or animal head. We have more than 25 years' experience, and we work to a wide variety of briefs and budgets. Here are some examples of our previous work.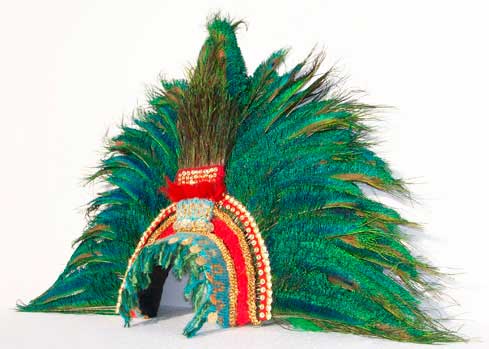 Montezuma Headdress
: Replica of the Aztec king's feather headdress for Butler's Chocolate Museum, Dublin.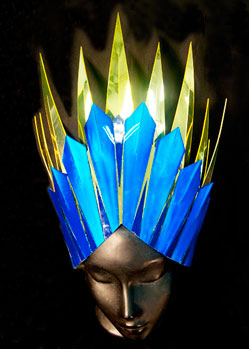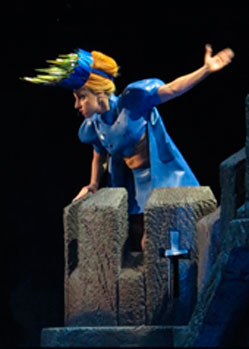 Lady Gaga wears Perspex crown custom-made by Tentacle Studio for the 2012 tour. Live in Australia! Click here to see the video.
Commissioned for Lady Gaga by designers 'Void of Course'.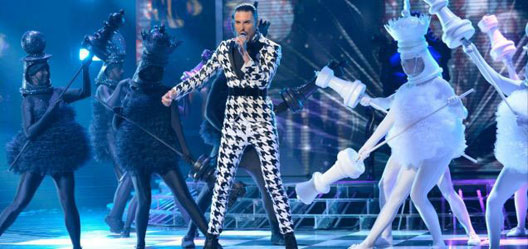 The X Factor: We created these 12 glittering headdresses with a chess theme. Here they are in action on TV!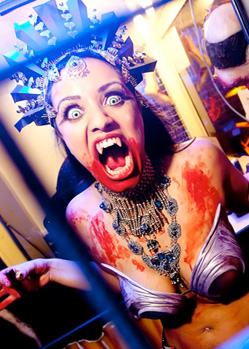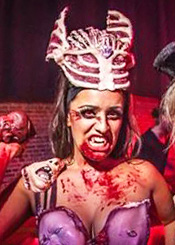 Queen of the Damned: Professional Halloween costume and headdress. Photo © Chee Janssen
Flesh Dress and Bone Crown: Professional Halloween headdress and costume.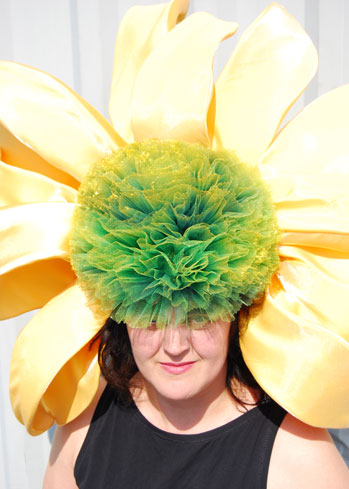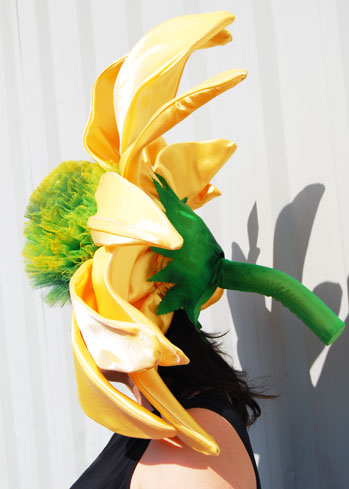 Chelsea Flower Show: Echinacea flower headdress.
Praying Mantis: Insect Mask, made for London Zoo.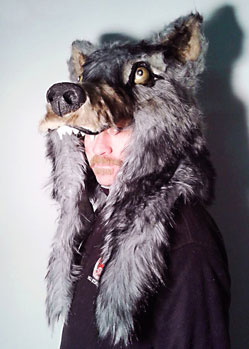 Wolf Headdress commissioned for Hertz Sevens Rugby Championship event, in Wellington, New Zealand.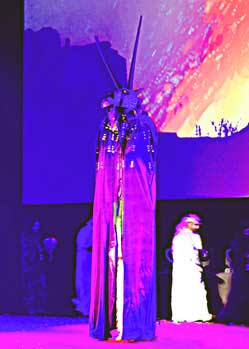 Oryx (a type of African antelope) Headdress: We heard the client loved what we created! This photo was taken at the event rehearsal in Qatar, and we like the fact that you see men in traditional Arab dress in the background.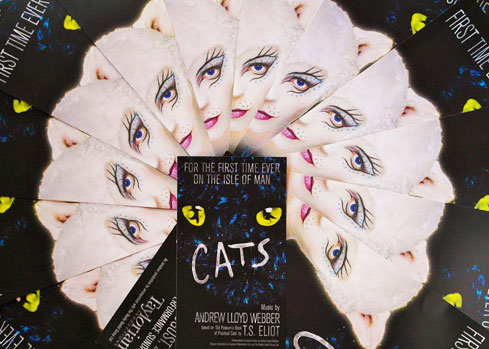 Headdress for Cats the Musical: Made for a bright new version of the hit musical, this headdress we created featured prominently in the show's publicity! Photo © Taylorian Productions.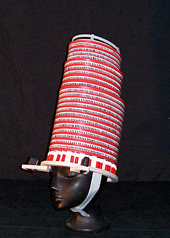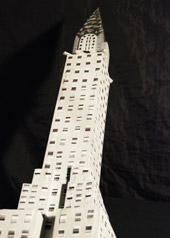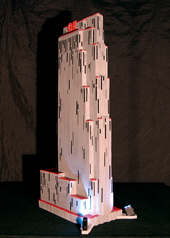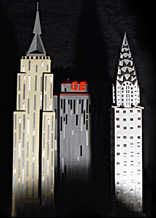 New York Buildings Hats: This set of hats were made for the Burning Man Festival. Photos © Russell Gilbert.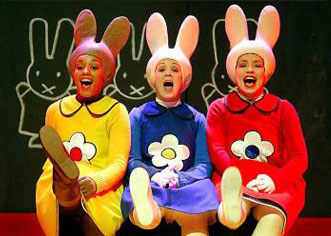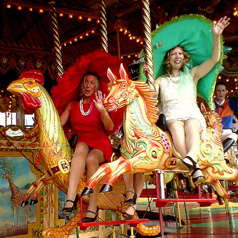 'Miffy' : Bunny ears for the award-winning European theatre tour. Photo © Leo van Velzen.
Goodwood Horseracing: Ladies' Hats. Photo © Sue O'Donohue.

When you need a hat, mask or headdress specially made contact us. We'll get straight back to you with a free quote.

↑ Back to top of page ↑